Residential Roofer in Peachtree City, GA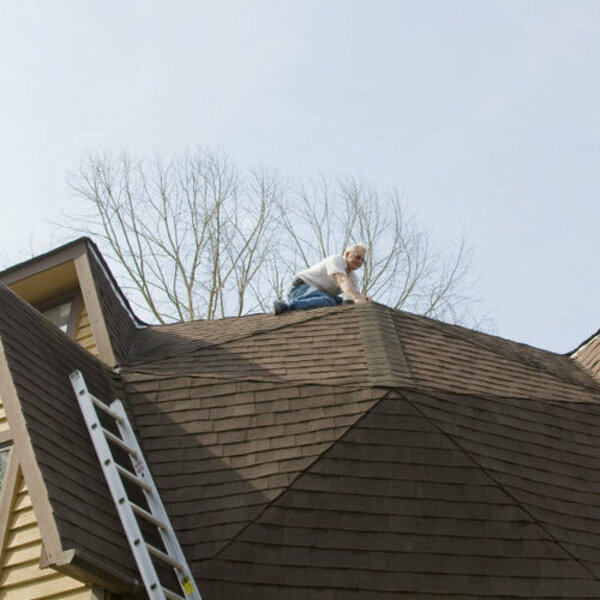 Get a Secure Roof With Our Team
Rooftops Unlimited is a residential roofing contractor that holds onto the practice of honesty and integrity with professional results. You can expect to have your property secured with all of its materials be it with your roof, siding, or windows. From installations and repairs to replacements, you'll have your property cared for no matter the condition it is in. Count on us as your residential roofer in Peachtree City, GA and give us a call at 770-415-2070 to speak with our informative staff about your roofing options. Get the best with us!
Quality Services We Provide
we are certified gaf contractors
Rooftops Unlimited specializes in roof-related services in your area. We have been continually trained by GAF Materials Corporation in the latest roofing techniques, installation, product knowledge, and awareness.

If you need residential roofing services in Peachtree City, GA, Rooftops Unlimited is the roofing contractor of choice due to our experience and our use of weather-rated products with the roofing system warranty.

Below we have detailed all the product and warranty information needed to research the GAF Roof system and its unparalleled reliability. There is a reason GAF is the #1 selling shingle in North America.
With residential roofing, you may see problems down the line with your roof. After a particularly harsh storm or with roofs aging you may need to repair certain areas of your roof. In order to prevent smaller problems from morphing into bigger ones, it's important to have your roof handled by a professional sooner rather than later. Ask about our free roof inspections so that you may be informed about the condition of your roof and what services should be rendered to better your roof's performance.
Your windows not only provide a fresh view outside, but they will also provide thermal and energy efficient support if chosen wisely. Here at Rooftops Unlimited, we have a variety of superior window options to choose from with secure interlocking and weather protective abilities. Match with the aesthetic needs of your home while providing upgrades in protection and fittings. Learn more about our window options by speaking with us today.
The siding of your home is just as important as your roof as it even acts in similar ways by providing insulation from temperature changes and protecting against the elements. We offer assistance with siding repairs so that moisture issues and water damages can be avoided. There are a variety of material options to choose from such as metal, wood, fiber cement, vinyl, and more. Each will offer its own unique capabilities so that you may choose a style that will best match your property goals.
Depending on the materials used on a residential roof a few decades. Asphalt shingles for example can last anywhere from 15-20 years while metal roofing can last 50-plus years. Weather, daily climate, and routine maintenance practices will affect the length of time the materials of the roof will last.
The most commonly used roofing material in America is asphalt shingles, commonly used in residential neighborhoods. This is due to the fact that they are fairly priced, with enough protection for fairly stable conditions. They hold standard protection to a roofing system which gives it a 15-30 year roof life and is easy to repair if problems arise.
A roof inspection is recommended to be done annually or every Fall or Spring season. This is due to weather changes and the natural progression of age made to your roofing materials that can prematurely damage your roof if left unattended. A roof inspection is also helpful with the resale and supporting claims made with your insurance company.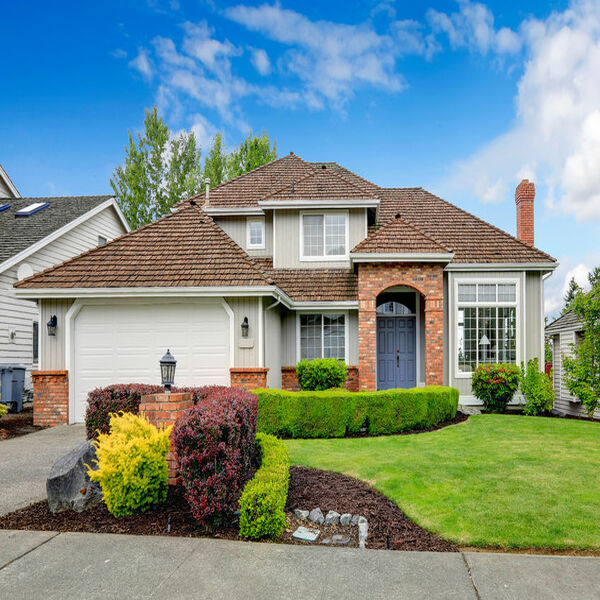 Call Us Today, We Look Forward to Speaking With You
Rooftops Unlimited is a qualified residential roof company with your best interests in mind. We provide well-rounded services that will not only take care of your roof but other areas of your exterior as well. With our array of material and style options, you'll be sure to have an attractive and well-cared-for property. We're the residential roofer in Peachtree City, GA that you can rely on for secure and expert services. Contact our team about a free inspection or estimate at 770-415-2070. We'll be happy to guide you every step of the way with your property goals and needs. We look forward to speaking with you soon!
Installed a new Tamko Architectural shingle roof. Replaced fascia metal and vinyl soffit due to storm damage. Installed new leaf blaster pro gutter guards.
Roof inspection for a leaking roof
Roof inspection for storm damage
Roof repairs, installed new Hardie plank siding and paint.
Installed a New GAF HDZ lifetime charcoal roof system with a GAF system plus extended warranty.
Installed a new roof with new architectural shingles.Re-flashed all the walls and re-flashed the chimney.
Installed a new GAF HDZ roof system .installed new Hardie plank siding
Installed new mastic eclipse Dutch lap vinyl siding. Installed new shutters. Installed new soffit and fascia. Installed a new window and a new chimney cap. Re-flashed the chimney and installed new shingles around the chimney.
Installed a new GAF roof system. New leaf solutions gutter protection.
We recently had our roof and siding replaced on our home and I'm completely ecstatic with the work Ray and his team did. Ray was wonderful in answering all of my question, providing me all of the information and options up front along with the cost so that I could make an informed decision on what I wanted for my home. His men were some of the hardest working men I've ever met in my life and they worked diligently to complete the task. We decided to go back with architectural shingles and unlike other companies we talked to, they came out and completely stripped our roof down to the plywood and replaced any necessary board that needed replacements and had our entire roof finished within a days time. Our siding looks immaculate and the cuts they made to shape out the house are both clean and precise. All the debris was cleaned up towards the end of each day and hauled off and they made to walk our yard with a magnet to pick up and potential nails/anything that their naked eyes may have missed. I cannot express how satisfied I am with the work that was completed and I would definitely use them again for other projects.