Residential Roofer in Peachtree City, GA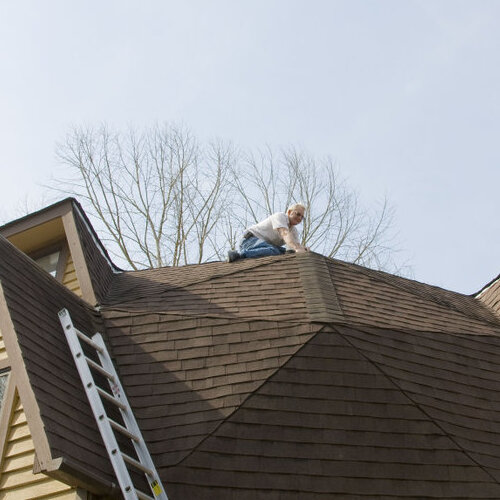 Get a Secure Roof With Our Team
Rooftops Unlimited is a residential roofing contractor that holds onto the practice of honesty and integrity with professional results. You can expect to have your property secured with all of its materials be it with your roof, siding, or windows. From installations and repairs to replacements, you'll have your property cared for no matter the condition it is in. Count on us as your residential roofer in Peachtree City, GA and give us a call at 770-415-2070 to speak with our informative staff about your roofing options. Get the best with us!
WE ARE CERTIFIED GAF CONTRACTORS
Rooftops Unlimited specializes in roof-related services in your area. We have been continually trained by GAF Materials Corporation in the latest roofing techniques, installation, product knowledge, and awareness.
If you need residential roofing services in Peachtree City, GA, Rooftops Unlimited is the roofing contractor of choice due to our experience and our use of weather-rated products with the roofing system warranty.
Below we have detailed all the product and warranty information needed to research the GAF Roof system and its unparalleled reliability. There is a reason GAF is the #1 selling shingle in North America.
With residential roofing, you may see problems down the line with your roof. After a particularly harsh storm or with roofs aging you may need to repair certain areas of your roof. In order to prevent smaller problems from morphing into bigger ones, it's important to have your roof handled by a professional sooner rather than later. Ask about our free roof inspections so that you may be informed about the condition of your roof and what services should be rendered to better your roof's performance.
Your windows not only provide a fresh view outside, but they will also provide thermal and energy efficient support if chosen wisely. Here at Rooftops Unlimited, we have a variety of superior window options to choose from with secure interlocking and weather protective abilities. Match with the aesthetic needs of your home while providing upgrades in protection and fittings. Learn more about our window options by speaking with us today.
The siding of your home is just as important as your roof as it even acts in similar ways by providing insulation from temperature changes and protecting against the elements. We offer assistance with siding repairs so that moisture issues and water damages can be avoided. There are a variety of material options to choose from such as metal, wood, fiber cement, vinyl, and more. Each will offer its own unique capabilities so that you may choose a style that will best match your property goals.