Residential Roofing Installation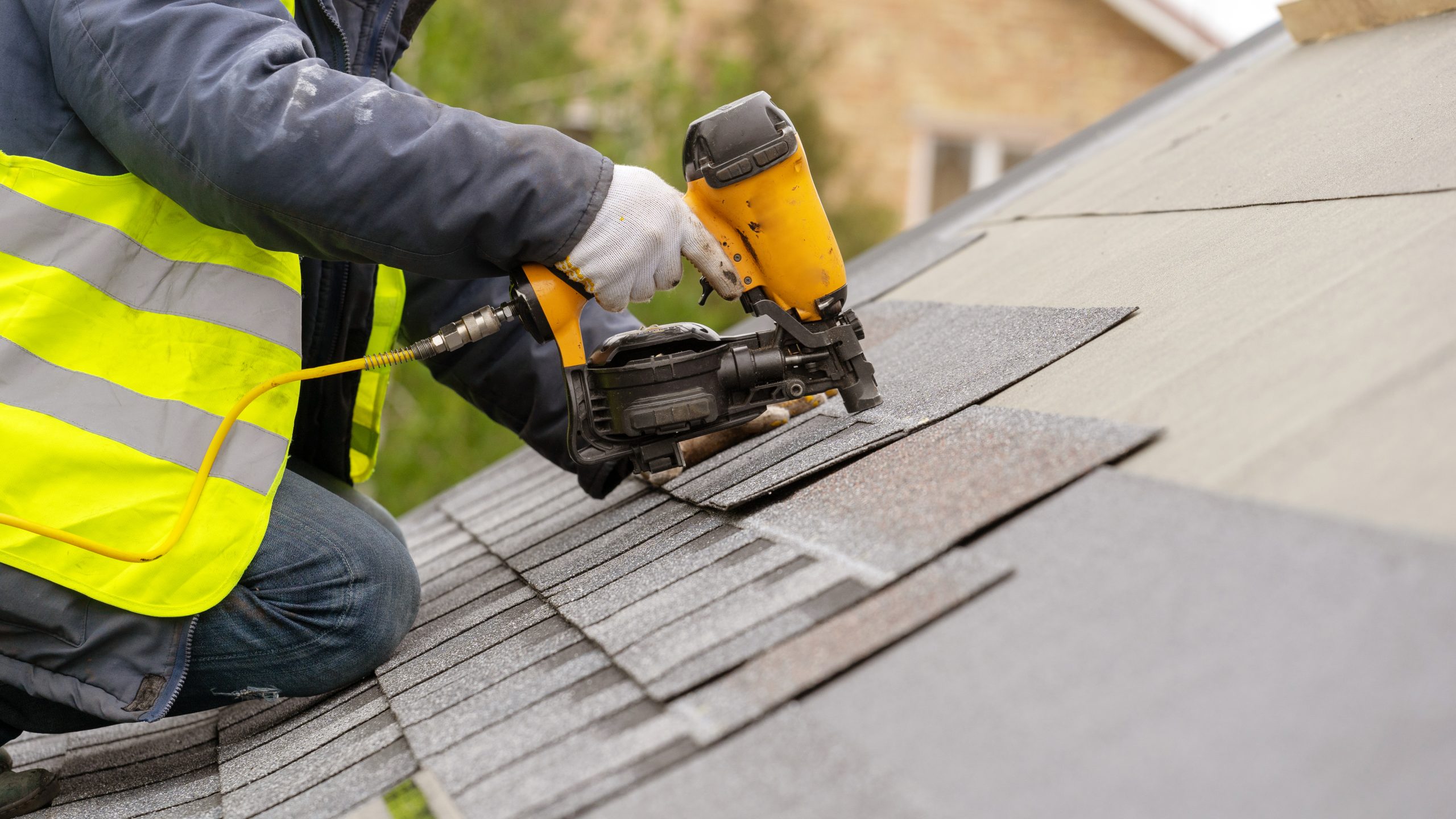 Your Roof Installation Experts
There will almost always come a time when the installation of a new roof becomes a necessity. Unfortunately, homeowners can't always predict when that time will be. That can become a challenge when there's so much to take into consideration with a new roof, from the materials you're going to choose to the roof installation contractor you're going to work with. Fortunately, when you're searching for some help with residential roof installation in Peachtree City, GA, the team at Rooftops Unlimited can be there for you. If you're ready to get started, just reach out by calling 770-415-2070.
When the Time Comes for a New Roof
How do you know it's time for roof installation services? For those building a new home, or whose current roof has been severely damaged, that can be a fairly simple question to answer. However, deciding whether it's time to invest in a new roof becomes far more of a challenge when there isn't visible damage that can help you decide.

Fortunately, there are some things you can look out for that can help with determining whether it's time to book roof installation services. One thing to bear in mind is that the first signs a roof needs to be replaced are going to show up inside rather than outside. Specifically, you are likely to see signs of water damage, mold or mildew growth, and similar issues in the attic.

From there, a few things can be taken into account to determine just what kind of shape your roof is in. For example, it's always smart to look at granule loss on shingles to determine their amount of wear. Other things to look out for include cracks or damage to roof flashing along with signs of possible moisture damage.
Getting a new roof installed is a bit of an investment, and as important as it may be, the idea of having to make this investment can make a lot of homeowners nervous. Fortunately, you won't always need a completely new roof just because there are some signs of damage. A few loose shingles, some minor damage, and even a leak may be things you can take care of with a simple roof repair. This can save a lot of time and money, giving you more to invest in other parts of your home. Also remember that if you aren't certain whether it's time for a residential roof replacement, you can get a roof inspection to help you decide.
Note Your Roof's Lifespan
It's also a smart idea for any homeowner to note when their current roof was installed. If the roof was installed prior to your move-in day, see if you can find some information. By looking at the average lifespan of the roof you have – 20 to 28 years for a shingle roof, for example – you can make smarter decisions about whether a new residential roof installation is necessary.
Superior Residential Roof Installation Solutions
Another thing to bear in mind, when seeking residential roof installation, is the type of roof you will be getting. There are now more solutions than ever if you are having a roof installed, from quality asphalt shingle roofing to metal roofing and more. The one thing to remember when seeking roof installation is to find a contractor capable of handling every aspect of the job. 
When you're in the market for a new roof, we can be there to help you with every step of the job. From an inspection to decide if a new roof is necessary to installation for various types of roofing, we can be there for you. When you find yourself in need of high-quality residential roof installation in Peachtree City, GA our team can be by your side to provide the help you need. To schedule a consultation with our team at Rooftops Unlimited, call 770-415-2070 today. 
Installed a new Tamko Architectural shingle roof. Replaced fascia metal and vinyl soffit due to storm damage. Installed new leaf blaster pro gutter guards.
Roof inspection for a leaking roof
Roof inspection for storm damage
Roof repairs, installed new Hardie plank siding and paint.
Installed a New GAF HDZ lifetime charcoal roof system with a GAF system plus extended warranty.
Installed a new roof with new architectural shingles.Re-flashed all the walls and re-flashed the chimney.
Installed a new GAF HDZ roof system .installed new Hardie plank siding
Installed new mastic eclipse Dutch lap vinyl siding. Installed new shutters. Installed new soffit and fascia. Installed a new window and a new chimney cap. Re-flashed the chimney and installed new shingles around the chimney.
Installed a new GAF roof system. New leaf solutions gutter protection.
We recently had our roof and siding replaced on our home and I'm completely ecstatic with the work Ray and his team did. Ray was wonderful in answering all of my question, providing me all of the information and options up front along with the cost so that I could make an informed decision on what I wanted for my home. His men were some of the hardest working men I've ever met in my life and they worked diligently to complete the task. We decided to go back with architectural shingles and unlike other companies we talked to, they came out and completely stripped our roof down to the plywood and replaced any necessary board that needed replacements and had our entire roof finished within a days time. Our siding looks immaculate and the cuts they made to shape out the house are both clean and precise. All the debris was cleaned up towards the end of each day and hauled off and they made to walk our yard with a magnet to pick up and potential nails/anything that their naked eyes may have missed. I cannot express how satisfied I am with the work that was completed and I would definitely use them again for other projects.