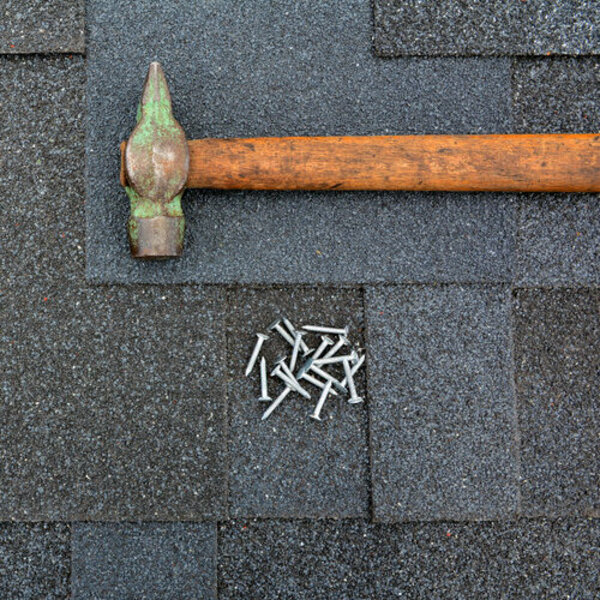 Have Problems With Your Roof?
Your roof plays an essential role in keeping you and your family safe. But it's also exposed to the elements day in and day out, so it's no surprise to see some damage from time to time. Unfortunately, just a little bit of damage can lead to some big problems later if you don't take care of it right away. If you've found yourself in need of help with residential roof repair in Peachtree City, GA, the Rooftops Unlimited can be there to get it back in shape. Give us a call at 
770-415-2070
 to schedule your consultation.
Do you know what to look for to identify problems with your roof? Sometimes signs of damage are obvious, such as large areas with missing shingles or visible damage from something hitting your roof. However, there are some signs of roof damage you may miss if you don't know what you should be looking for.
One of the first and most important things you can do is head up into your attic if you have one. Here, there are many things that could indicate potential damage, such as water stains on the ceiling and down the walls or the growth of mold and mildew. 
Another thing to bear in mind is that some kinds of damage may be visible, though not necessarily as obvious as cracked or missing shingles. Things to look out for include sagging or buckled shingles. It's also smart to make note of any mold or moss that may have had the chance to grow on or around your roof. 
Finally, among the signs that may be more obvious, but one that many homeowners don't associate with possible roof damage, is areas of rust around flashing or gutters. Rusting here doesn't just mean you may need gutter replacement. It can also be a sign of roof damage. Take special note if you also notice that your gutters are beginning to leak, as this could also be a sign of problems with your roof or roof flashing. 
Roof Repair or Replacement?
In many cases, roof repair will be all that's needed to get everything back in shape, but there are also many cases in which a simple repair just won't be enough. If there is extensive damage to your roof, or if it is has experienced a lot of wear and tear, you may need a roof replacement. However, what do you need to know to figure out if this is the case?
For those with asphalt shingle roofing, it can sometimes be easy to identify if a roof replacement will be needed. However, there are some instances when the damage and the need for replacement may be less obvious. For example, granule loss is a common problem but one you may not necessarily be able to see from the ground. Keep an eye out for these granules in the runoff around your home. It's always smart to work with a roofing contractor experienced with asphalt shingle repair as well. 
Another factor to bear in mind is the age of your roof. Make note of the type of roofing you have and the average lifespan for that type of roofing. For example, a good asphalt shingle roof may have a lifespan of up to 30 years. However, you should also note factors such as the climate. Intense heat and regular storms like we can see in Georgia may decrease a roof's lifespan by up to half.
Our team can assess your roof and help you determine whether you'll need repair or replacement. This can be an important step in ensuring your roof stays in the best possible condition so it can continue to offer you the protection you need.
Quality Gutter Installation in Peachtree City, GA
Have you found yourself in need of roof repair? Perhaps you are in need of help with a residential roof replacement, or you aren't yet certain of the kind of help your roof is going to require. Whatever the case may be, our skilled roofing professionals can be there to help. At Rooftops Unlimited, we provide a range of roofing services, all from team members who have extensive experience dealing with roofs of all kinds and a variety of roofing issues. 
Whether you have some minor cosmetic issues that need to be dealt with or you have found yourself in need of emergency roof repair, we can offer the highest quality of residential roof repair in Peachtree City, GA, and surrounding areas. Call the Rooftops Unlimited team today at 770-415-2070 to set up roof repair service today. 
Commercial metal roof repairs
Roof inspection for a leaking roof
Roof inspection for a leaking roof
Roof inspection for storm damage
Roof repairs, installed new Hardie plank siding and paint.
Installed a New GAF HDZ lifetime charcoal roof system with a GAF system plus extended warranty.
Installed a new roof with new architectural shingles.Re-flashed all the walls and re-flashed the chimney.
Installed a new GAF HDZ roof system .installed new Hardie plank siding
Installed new mastic eclipse Dutch lap vinyl siding. Installed new shutters. Installed new soffit and fascia. Installed a new window and a new chimney cap. Re-flashed the chimney and installed new shingles around the chimney.
Installed a new GAF roof system. New leaf solutions gutter protection.