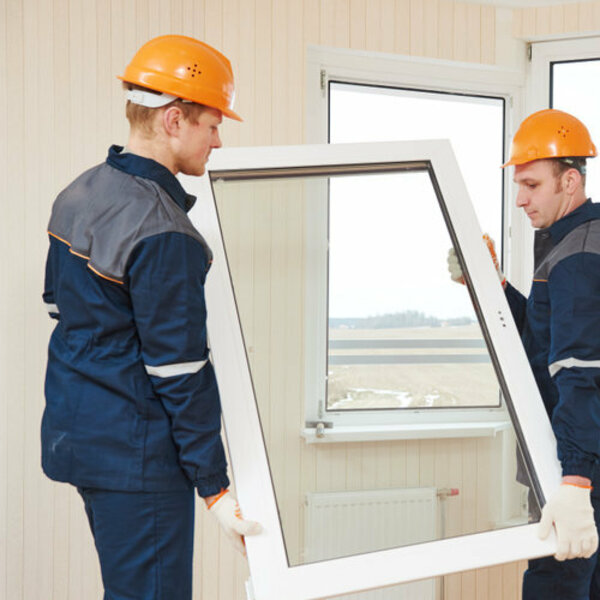 Expert Help With Your Windows
Windows are an essential feature in virtually every home. However, that's just a small part of what can make the process of window replacement so stressful. Beyond that, there are many things that you'll need to consider, starting with whether it's actually time to replace your windows. 
If a window in your home has been the victim of a stray pebble or the kids playing baseball a little too close to the house, it's probably obvious it's time to get some help. But there are likely other times when you may be unsure if replacement is necessary. If you know you need window replacement in Peachtree City, GA, reach out to Rooftops Unlimited at 770-415-2070.
Do I need replacement windows?
Windows seem fairly simple, but there are many problems that may arise with your windows over time. And unless it's a problem you've seen before or you're a window replacement expert yourself, it's likely you won't be able to identify many of the issues that can come up. Knowing when to replace windows can help you in many ways, though.

For starters, it can help keep your home and your family safe by keeping harmful elements out. Beyond that, if your windows are letting air in and out when they shouldn't be, you could see surprising increases in your home energy costs. So what are the problems you should be looking out for so you can identify when to call a professional for window replacement?
If you live near a busy street, you'll likely hear noise no matter what kind of windows you have. But there may come a time when you notice you're hearing just a little too much noise. This can be due to a few different factors, including issues with the seal in the window. But typically, too much noise is a pretty good sign your windows are in poor shape and window replacement would be a good option.
Problems Opening and Closing Windows
Even if you don't open and close your windows often, you should still be looking out for possible problems when you do move them in their frames. This can indicate windows that weren't installed correctly as well as problems with rust or rot. You should also take note if your windows don't want to lock – this is a good indicator they aren't closing properly.
Noticing Chipped or Water-Damaged Frames
One of the main functions of your windows – perhaps the main function – is giving you the protection you need while still giving you a look at the world outside. Chipping, water damage, or other similar problems along the window frames are a clear indicator that something is getting in. It's important to note that if the problem has progressed to the point that the sills and frame are wet, your windows are beyond any sort of repair, and replacement is needed ASAP.
Seeing Condensation on the Glass
It's normal for a little moisture to appear on windows from time to time, especially outside. However, if larger amounts of moisture begin to appear on the interior side of the windows, it's time to begin paying attention to other factors that can help you decide if they need to be replaced. Meanwhile, anytime moisture appears between the two panes of a window, it's time to call for window replacement.
What You Need to Know for Window Replacement
If you've decided it's time to hire a professional to help with window replacement, there are a few things you should keep in mind to make the process simpler. Understanding some of the basic vocabulary surrounding windows along with knowing the different types of windows is a great place to begin. A few things to keep in mind include:
Window Panes – This refers to individual pieces of glass, each in its own pane. If a pane is broken this may be all that needs to be replaced as part of a window repair. 
Double-Pane Windows – This refers to windows with two panes of glass. An inert gas is placed between the two panes, increasing their energy efficiency. 
Double-Hung Windows – These are among the most common kind of windows you will see, and feature two sliding sashes that move up and down. 
Single-Hung Windows – This is another common window choice, but rather than two sliding sashes has only one that slides up from the bottom. 
Low E Windows – These are windows with a microscopically thin transparent coating that reflects heat and improves energy efficiency.
Vinyl – An energy-efficient and high-quality window that is also low-cost. 
Pro Help With Window Replacement in Peachtree City, GA
If all this sounds complicated, that is because it truly can be. This is why having a professional who understands windows and who can identify whether it's time for them to be replaced can be so helpful. If you're looking for help with window replacement in Peachtree City, GA, or any other home repair help such as roof repair or siding repair, reach out to the experienced professionals at Rooftops Unlimited by calling 770-415-2070.
We recently had our roof and siding replaced on our home and I'm completely ecstatic with the work Ray and his team did. Ray was wonderful in answering all of my question, providing me all of the information and options up front along with the cost so that I could make an informed decision on what I wanted for my home. His men were some of the hardest working men I've ever met in my life and they worked diligently to complete the task. We decided to go back with architectural shingles and unlike other companies we talked to, they came out and completely stripped our roof down to the plywood and replaced any necessary board that needed replacements and had our entire roof finished within a days time. Our siding looks immaculate and the cuts they made to shape out the house are both clean and precise. All the debris was cleaned up towards the end of each day and hauled off and they made to walk our yard with a magnet to pick up and potential nails/anything that their naked eyes may have missed. I cannot express how satisfied I am with the work that was completed and I would definitely use them again for other projects.