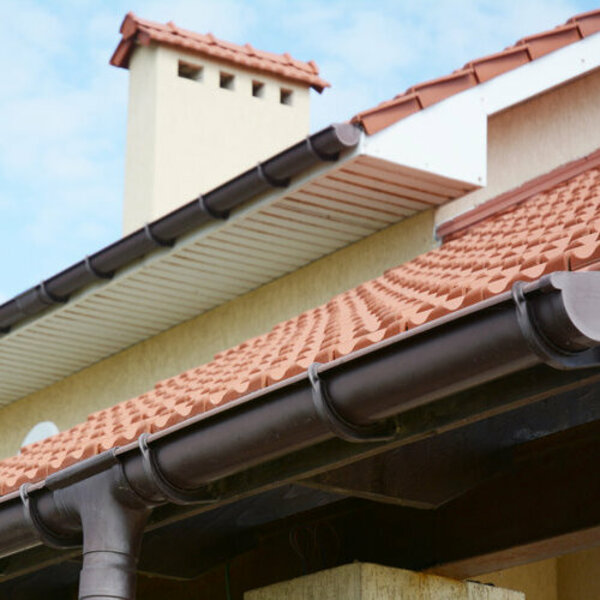 Superior Gutter Services in Peachtree City, GA
Your gutters probably aren't the center of attention when it comes to your home's exterior. However, they still play a pretty big part in protecting your roof – and, in turn, your home. It's the job of your gutters to tell the water where to go during a storm and to give it a helping hand in getting there. Without gutters, stagnant water, debris, and a host of other nasty things would have the chance to start building up on your roof.

This is what makes gutter installation important, as well as keeping them in shape once they're in place. Do you need help with gutter installation or gutter repair in Peachtree City, GA? Reach out to Rooftops Unlimited at 770-415-2070 to begin discussing your options.
What makes a good gutter system?
A gutter system may seem fairly simple on paper. But there are a few things that actually need to be taken into consideration when installing gutters. Among the most important details, you will need to determine what the width and length of your new gutters should be. 
The length is simply the length of your roof, but to figure out the width there are a few things to remember. In some cases, there may be rules and regulations regarding the exact width. But even if this isn't the case, they will still need to do their job, and this means taking into account factors such as annual rainfall. Because this can be a challenge, it's often best to work with a residential roofing professional who can look at details such as annual rainfall and the square footage of your roof. We work with all varieties of gutter systems including seamless, aluminum, copper, steel, and vinyl. 
The Need for Gutter Repair
Among the roof maintenance and roof repair tasks that you know you need to take care of, you may not often think about your gutters. Damage may not even be noticed until it begins to cause issues. 
However, damaged gutters can lead to big problems, which is what makes gutter maintenance so important. It's always best to prevent these issues before they arise. And if you have noticed problems such as clogs in your gutters, or issues like the warping and sagging of your gutter system, it is time for gutter repair. 
Sometimes, a problem is extensive enough that gutter repair may not be an option. In this case, you will want to seek gutter replacement as quickly as possible to prevent the potential problems that could arise.
Quality Gutter Installation in Peachtree City, GA
Is it time to install new gutters? Perhaps you've found yourself in need of repairs to your gutters, or gutter replacement. Whatever the case, you can rely on the team at Rooftops Unlimited to offer services including gutter installation in Peachtree City, GA. Our professionals have been in the industry for a while now and can ensure you end up with gutters that will stand up to the elements, protect your home, and add to the aesthetic value of your home as well. Call today at 770-415-2070.
Installed a new Tamko Architectural shingle roof. Replaced fascia metal and vinyl soffit due to storm damage. Installed new leaf blaster pro gutter guards.
Roof inspection for a leaking roof
Roof inspection for storm damage
Roof repairs, installed new Hardie plank siding and paint.
Installed a New GAF HDZ lifetime charcoal roof system with a GAF system plus extended warranty.
Installed a new roof with new architectural shingles.Re-flashed all the walls and re-flashed the chimney.
Installed a new GAF HDZ roof system .installed new Hardie plank siding
Installed new mastic eclipse Dutch lap vinyl siding. Installed new shutters. Installed new soffit and fascia. Installed a new window and a new chimney cap. Re-flashed the chimney and installed new shingles around the chimney.
Installed a new GAF roof system. New leaf solutions gutter protection.
We recently had our roof and siding replaced on our home and I'm completely ecstatic with the work Ray and his team did. Ray was wonderful in answering all of my question, providing me all of the information and options up front along with the cost so that I could make an informed decision on what I wanted for my home. His men were some of the hardest working men I've ever met in my life and they worked diligently to complete the task. We decided to go back with architectural shingles and unlike other companies we talked to, they came out and completely stripped our roof down to the plywood and replaced any necessary board that needed replacements and had our entire roof finished within a days time. Our siding looks immaculate and the cuts they made to shape out the house are both clean and precise. All the debris was cleaned up towards the end of each day and hauled off and they made to walk our yard with a magnet to pick up and potential nails/anything that their naked eyes may have missed. I cannot express how satisfied I am with the work that was completed and I would definitely use them again for other projects.