Roof Storm Damage Repairs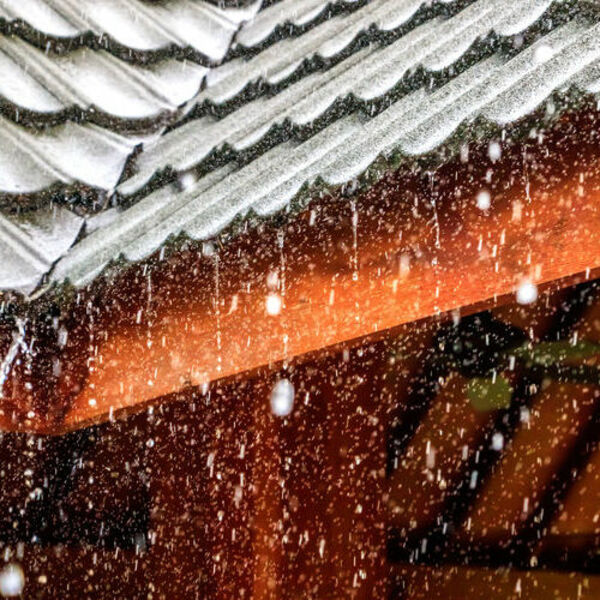 Have Your Storm Damages Fixed By Trained & Certified Roofers
Rooftops Unlimited is a roofing company with years of experience. We've seen it all when it comes to storm damage on roofs. No matter if the issues are big or small, no matter the roofing materials that you have, we have the knowledge and know-how on how to address your roofing concerns. Our team of trained and certified roofers is ready to tackle any emergency roofing situation. We have the tools and equipment to perform any kind of roof storm damage repair in Peachtree City, GA. No matter the hour, contact our team night or day to get a professional roofer out to your property. We're here to help. Call 770-415-2070 now.
Quality Services We Provide
Our 3-Step Storm Damage Repair Process
Our specialists will conduct a thorough inspection of your roof and property to determine the extent of damage, and create a free no-obligation estimate for you.
Once Rooftops Unlimited has assessed the damage, the next step is to deliver your free, no-obligation estimate. We will help you select the perfect roofing materials.
We will rebuild and repair damaged areas. Rooftops Unlimited is a company you can trust to restore your home to its original condition.
Hail can damage a roof in a range of ways depending on the speed of winds, the size of the hail ball, and the materials of your roof. While some materials will see dents and dings, others may have chipped, cracked, or removed areas. Hail can be seen as an emergency roofing situation depending on the age of your roof and your materials as some may be more susceptible to leaks than others. No matter the level of impact, our team will match your roofing materials and complete the necessary repairs and replacements with your roofing system.
An emergency roofing situation can happen night or day with no regard to time and schedules. With roofing damages, the severity of the case may require immediate attention which is why we are proud to offer 24/7 emergency roof repair assistance. We'll have a trained and certified roofer out to your property in no time, so don't hesitate to reach out to us at any hour to make an appointment. As with any emergency roofing situation, the safety of occupants is essential so if any roofing condition compromises the health of residents get to a safe location and contact emergency services before calling your local roofer for repairs. As such, only when conditions are safe will a professional roofer come out to conduct repairs.
Roof Insurance Claims Help
Our team of roofers has the knowledge to help file any type of roof damage claim whether caused by harsh storms or other circumstances. With over 24 years of experience in the roofing field, we understand and are adept at the processes of making a claim. We'll guide you through all of the necessary paperwork and supporting documentation required to back up your claim. We'll make sure that you receive the coverage that you deserve by getting the cost of roof repairs covered. You can count on us!
Before every service, our team makes a point to conduct roof inspections so that all areas of your roofing system are accounted for and notated as far as weak or compromised areas. A roof inspection is essential not only for the roofer and residents but for the insurance company as well in order to get an official report of damages. Trust in our staff to provide you with all of the information you need regarding the status of your roofing system. Contact our helpful team of roofers for roof storm damage repair in Peachtree City, GA.
There can be many signs for you to look out for that indicate storm damages. They can be missing shingles, visible water infiltration, cracks, missing materials, visible granule loss, leaks, ice dams, hail damages, damage to roof supports or accents, loose debris on the roof, and more. Make sure to get your roof professionally inspected for a more detailed report.
Homeowner's insurance will be able to cover storm damages as they are considered Acts of God or unexpected circumstances beyond your duties in maintaining your home. Problems that are from the age of your roof or maintenance won't be covered. Refer to your policy to discover the details of what will or won't be covered with storm damage roof repairs.
It will depend on your insurance policy yet the sooner you get repairs the better as problems can grow over time and costs can add up. As such, most companies allow up to a year to file a claim. Check with your insurance provider to see what steps need to be taken after storm damages have developed.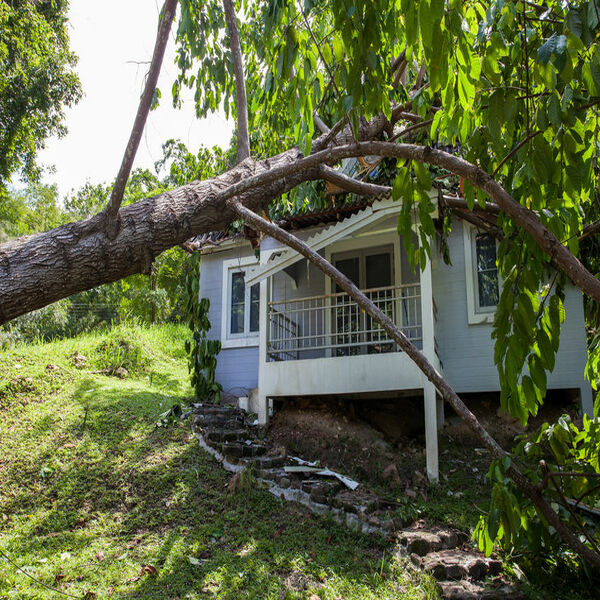 Rooftops Unlimited is here to help with your roof storm damage repair in Peachtree City, GA at any time. Get a custom estimate and thorough roof inspection with your property to gauge the condition of your roof. We're here to speak with you at any time regarding your questions or concerns. Call us at 770-415-2070 to get started.
Installed a new Tamko Architectural shingle roof. Replaced fascia metal and vinyl soffit due to storm damage. Installed new leaf blaster pro gutter guards.
Roof inspection for a leaking roof
Roof inspection for storm damage
Roof repairs, installed new Hardie plank siding and paint.
Installed a New GAF HDZ lifetime charcoal roof system with a GAF system plus extended warranty.
Installed a new roof with new architectural shingles.Re-flashed all the walls and re-flashed the chimney.
Installed a new GAF HDZ roof system .installed new Hardie plank siding
Installed new mastic eclipse Dutch lap vinyl siding. Installed new shutters. Installed new soffit and fascia. Installed a new window and a new chimney cap. Re-flashed the chimney and installed new shingles around the chimney.
Installed a new GAF roof system. New leaf solutions gutter protection.
We recently had our roof and siding replaced on our home and I'm completely ecstatic with the work Ray and his team did. Ray was wonderful in answering all of my question, providing me all of the information and options up front along with the cost so that I could make an informed decision on what I wanted for my home. His men were some of the hardest working men I've ever met in my life and they worked diligently to complete the task. We decided to go back with architectural shingles and unlike other companies we talked to, they came out and completely stripped our roof down to the plywood and replaced any necessary board that needed replacements and had our entire roof finished within a days time. Our siding looks immaculate and the cuts they made to shape out the house are both clean and precise. All the debris was cleaned up towards the end of each day and hauled off and they made to walk our yard with a magnet to pick up and potential nails/anything that their naked eyes may have missed. I cannot express how satisfied I am with the work that was completed and I would definitely use them again for other projects.