Standing Seam Metal Roof Installation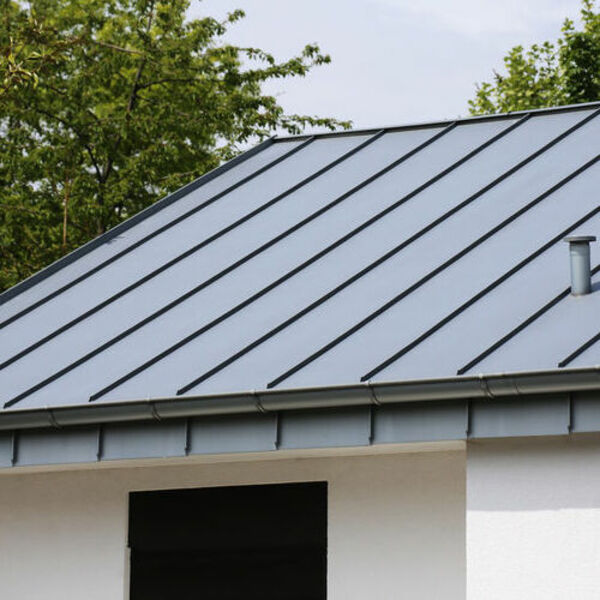 Enjoy the Modern Look of Standing Seam Metal
Rooftops Unlimited is a professional roofing contractor that provides the best in metal roofing. A popular style to get with your metal roof is standing seam with its modern and uniform look. If you'd like to get set up with a standing seam metal roof installation in Peachtree City, GA contact our team today for a custom estimate at 770-415-2070.
About Standing Seam Metal Roofs
A standing seam metal roof comprises concealed snap-lock fasteners that are air and water-tight. Panels of metal have flat areas spaced out between raised legs or seams that are vertical or trapezoidal. These panels are then attached to the roof's deck with clamps without holes from nails or fasteners. This is essential in order to prevent moisture from having the chance to peek through. With metal roofing of any kind, it's still essential to have the attic be properly ventilated so that you get more life out of your roof without problems. Under ideal conditions, metal roofing won't require much maintenance and could last 50-plus years.
Standing Seam Metal Roof Repair or Replacement
If you see that there are issues with your standing seam metal roof have it inspected by a professional roofer to see if repairs can be made from localized issues. If problems are more widespread or the age of your roof has reached its end, a standing seam metal roof replacement will be more recommended. Our team of trained and certified roofers has the range of materials and tools necessary to make any repair or replacement job satisfactory.
Call us today about your standing seam metal roof installation in Peachtree City, GA, repair or replacement needs.
Contact Our Team to Get Set Up
A standing seam metal roof installation in Peachtree City, GA is a great way to add value to your property. The team at Rooftops Unlimited is here to guide you through the process of metal roof installation and is equipped to provide the best repairs and replacements if necessary. Call our team today at 770-415-2070 to get started.