Siding Repair and Installation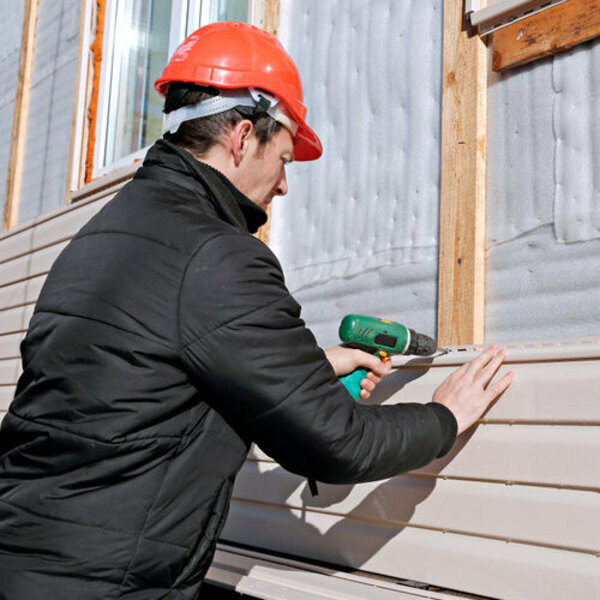 Protect The Exteiror Walls of Your Home
Siding is an important part of your home as it protects and insulates your home just as much as your roof does. The exterior walls of your property need to have materials that cover it from inclement weather and can regulate temperature changes too. Rooftops Unlimited is here to provide you with secure siding installation in Peachtree City, GA. Give our team a call at 770-415-2070 today for an estimate.
Siding Repair & Replacement
Your siding may be impacted by a storm or other event that may require repairs. If you're noticing any leaks, cracks, damaged soffit, fascia, or missing panels reach out to our team today. For more advanced cases of damages, we provide siding replacement as well. We customize each piece of siding to fit into your home in order to allow for the best seal and protection. Whether you're looking for horizontal, vertical, shake & shingle, or another style, we'll help you find it. When it comes to siding, we carry a wide variety to fit virtually every homeowner's needs.

We install a variety of siding types that not only protect your home and family from the elements but also add value and curb appeal to your home. When it comes to siding manufacturers, we trust a variety of siding companies to provide us with the best siding materials in the industry. These manufacturers include such trusted names as Mastic and James Hardie.

We prefer to use award-winning top-quality brands like the ones below, but we are open to specific brands upon request. Our core goal is to help you choose the right siding and make sure it's everything you want.

Contact us today for quality siding installation in Peachtree City, GA.
We Feature and Install Products from These Well-Known Manufacturers
Click the logos below to view full catalogs
Rooftops Unlimited is here to set you up with a complete siding installation in Peachtree City, GA. Have your home set up with trained and certified contractors who have over 24 years of experience in making sure clients have stable homes. Call us at 770-415-2070 today to get started.
Installed a new Tamko Architectural shingle roof. Replaced fascia metal and vinyl soffit due to storm damage. Installed new leaf blaster pro gutter guards.
Roof inspection for a leaking roof
Roof inspection for storm damage
Roof repairs, installed new Hardie plank siding and paint.
Installed a New GAF HDZ lifetime charcoal roof system with a GAF system plus extended warranty.
Installed a new roof with new architectural shingles.Re-flashed all the walls and re-flashed the chimney.
Installed a new GAF HDZ roof system .installed new Hardie plank siding
Installed new mastic eclipse Dutch lap vinyl siding. Installed new shutters. Installed new soffit and fascia. Installed a new window and a new chimney cap. Re-flashed the chimney and installed new shingles around the chimney.
Installed a new GAF roof system. New leaf solutions gutter protection.
We recently had our roof and siding replaced on our home and I'm completely ecstatic with the work Ray and his team did. Ray was wonderful in answering all of my question, providing me all of the information and options up front along with the cost so that I could make an informed decision on what I wanted for my home. His men were some of the hardest working men I've ever met in my life and they worked diligently to complete the task. We decided to go back with architectural shingles and unlike other companies we talked to, they came out and completely stripped our roof down to the plywood and replaced any necessary board that needed replacements and had our entire roof finished within a days time. Our siding looks immaculate and the cuts they made to shape out the house are both clean and precise. All the debris was cleaned up towards the end of each day and hauled off and they made to walk our yard with a magnet to pick up and potential nails/anything that their naked eyes may have missed. I cannot express how satisfied I am with the work that was completed and I would definitely use them again for other projects.