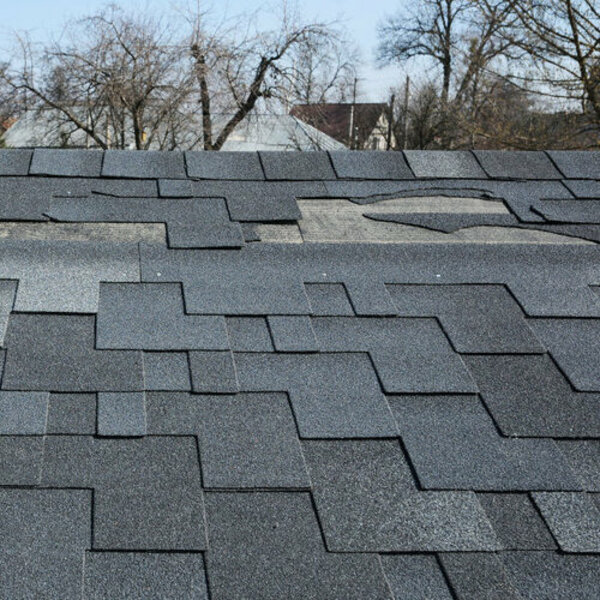 Experiencing a Roofing 911?
We all know the importance of a strong, sturdy roof over our heads. Unfortunately, it's impossible to predict when disaster will strike. From hurricanes and tornados to hail and heavy rain, there are a lot of things that have the potential to damage our roofs. That's why it's important to have access to emergency roof repair when that happens. 
Our team provides emergency help for a range of roofing issues. We believe there is no reason you should have to wait around when you find yourself dealing with a major roofing issue. Even seemingly minor damage can become a much bigger problem when it isn't taken care of right away. If you find yourself in need of emergency roof repair in Peachtree City, GA, call the Rooftops Unlimited team at 770-415-2070 and we can be there to patch things up. 
What counts as an emergency?
Sometimes a roofing emergency is fairly obvious, but often it's a little more difficult to tell if something is a real issue. So how do you know when your roofing problem is something that needs to be taken care of ASAP? There are a few factors you can take note of.
Anytime your roof experiences significant damage such as a hole or sagging spot, as may happen due to a fallen branch or wind-borne object, it's always best to call a roofing professional right away. With our experience in storm damage repair, you can be certain to get the help you need. Something else to take note of is anything that has led to water damage. Even a seemingly minor issue should be considered an emergency if it is allowing moisture inside due to the number of issues this can cause. 
Those who have asphalt shingle roofing may be at risk of shingles blowing off during high winds. This can present a number of issues, so it is best to reach out for emergency roof repair before your missing or damaged shingles gives you far more to deal with. You should also look out for damaged or missing flashing, as this can pose a lot of problems. 
Meanwhile, if your roof experiences an issue such as hail damage, it is likely you may find yourself in need of some help. However, this kind of damage is rarely an emergency, and often you will need to wait until you've had a roof inspection and even begun working with your insurance company before getting your hail damage repairs.
Solutions for Roof Leaks and More
There are many other details to remember if you are trying to decide whether you need emergency help. For example, as already mentioned, any kind of roof leak should be considered an emergency, but there are certainly some leaks that are far more serious than others. If a leak is allowing only a fairly small amount of moisture in, you can potentially wait and schedule an appointment. However, a leak should never be ignored, and it is best to seek emergency roof repair if the leak is allowing too much moisture in.
Find Superior Emergency Roof Repair in Peachtree City, GA
Regardless of the issue, we can be there to provide the solutions you need. If you have found yourself with any amount of significant roofing damage, we can come out to you to make certain it doesn't lead to further problems for you, your family, or your home. The Rooftops Unlimited team has the experience and the skills necessary to take care of virtually any roofing emergency you may be facing. When you need help with emergency roof repair in Peachtree City, GA, get in touch with us at 770-415-2070.
Installed a new Tamko Architectural shingle roof. Replaced fascia metal and vinyl soffit due to storm damage. Installed new leaf blaster pro gutter guards.
Roof inspection for a leaking roof
Roof inspection for storm damage
Roof repairs, installed new Hardie plank siding and paint.
Installed a New GAF HDZ lifetime charcoal roof system with a GAF system plus extended warranty.
Installed a new roof with new architectural shingles.Re-flashed all the walls and re-flashed the chimney.
Installed a new GAF HDZ roof system .installed new Hardie plank siding
Installed new mastic eclipse Dutch lap vinyl siding. Installed new shutters. Installed new soffit and fascia. Installed a new window and a new chimney cap. Re-flashed the chimney and installed new shingles around the chimney.
Installed a new GAF roof system. New leaf solutions gutter protection.