Qualified Roofing Services in McDonough, GA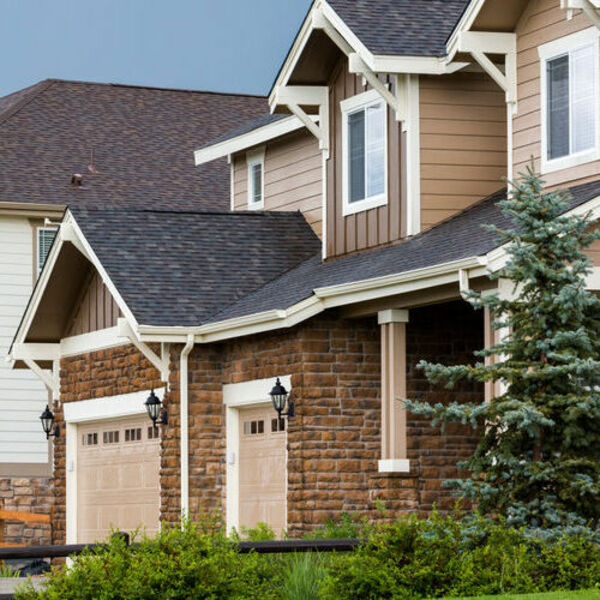 Have an Expert Handle Your Roof
So that you may be helped with your many roofing project needs it's important to have a trustworthy roofing contractor that is both experienced and certified. At Rooftops Unlimited you can rely on our team for secure and professional services. We're ready to help you as you proficient roofing company by providing exceptional end results with masterful work. With quality roofing services in McDonough, GA, and our other roofing services, you can better your property's state. In order to give more convenience we offer options for both residential and commercial properties. Contact and call us at 770-415-2070 to see how we may be of service to you. We greatly anticipate to working with you on any occasion that you need us.
We're a Roofing Company That You Can Trust
Top rated services is something that we strive to provide all of our customers here at Rooftops Unlimited. Problems will be fixed no matter what may have befallen your roof with our repairs and replacements. Our workers are trained and certified in achieving optimal conditions for your roof. The job will be done skillfully no matter the services with our variety of quality materials, equipment, and tools. Get in contact with our knowledgeable team if you have any questions or concerns about what can be implemented to better your roof. We'll be sure to confer with you through your options so you can get optimal end results. Give us a call at 770-415-2070 at any time for a smooth roof life. We're here to provide you with the roofing services in McDonough, GA that you need.
Installed a new Tamko Architectural shingle roof. Replaced fascia metal and vinyl soffit due to storm damage. Installed new leaf blaster pro gutter guards.
Roof inspection for a leaking roof
Roof inspection for storm damage
Roof repairs, installed new Hardie plank siding and paint.
Installed a New GAF HDZ lifetime charcoal roof system with a GAF system plus extended warranty.
Installed a new roof with new architectural shingles.Re-flashed all the walls and re-flashed the chimney.
Installed a new GAF HDZ roof system .installed new Hardie plank siding
Installed new mastic eclipse Dutch lap vinyl siding. Installed new shutters. Installed new soffit and fascia. Installed a new window and a new chimney cap. Re-flashed the chimney and installed new shingles around the chimney.
Installed a new GAF roof system. New leaf solutions gutter protection.
We recently had our roof and siding replaced on our home and I'm completely ecstatic with the work Ray and his team did. Ray was wonderful in answering all of my question, providing me all of the information and options up front along with the cost so that I could make an informed decision on what I wanted for my home. His men were some of the hardest working men I've ever met in my life and they worked diligently to complete the task. We decided to go back with architectural shingles and unlike other companies we talked to, they came out and completely stripped our roof down to the plywood and replaced any necessary board that needed replacements and had our entire roof finished within a days time. Our siding looks immaculate and the cuts they made to shape out the house are both clean and precise. All the debris was cleaned up towards the end of each day and hauled off and they made to walk our yard with a magnet to pick up and potential nails/anything that their naked eyes may have missed. I cannot express how satisfied I am with the work that was completed and I would definitely use them again for other projects.